I'm Back!
Saturday, May 09, 2009
The most memorable thing I'd done within the past 24 hours:
NIGHT CYCLING!!!!
8th may 730pm to 9th may 730am!
Thanks to the rain we get to sleep 1hour (:
but we missed so much activities ):
I didn't regret going at all. Though my mum was like violently against it. And i was partially traumatised with my 'superb' cycling skills. OMG it's damn fun (: Thanks seniors for organising!
oh wells 2+hours of sleep doing PI and 1 hour of sleep during night cycling. It's time to hibernate.
Random note: Why is my initials PW?? I really hear lots of pple cursing at me. That's bad ):
Oh i miss you dear. And you. And you.
@ 7:26 PM

Valentine's Day
Sunday, February 15, 2009
So many things, yet so little time.

Valentine's Day was a blessing in disguise.

I spent my time with MFBA friends in the morning and afternoon, bringing the elderly around chinatown.

I spent my time with ex-cedarians, 4H, CL juniors, seniors, teachers... at the Fiesta in the afternoon.

I spent my time with YanJie for dinner.

I passed by New York, New York! and it brought back so much memories.

But never have I thought that these people whom i met yesterday.... When will we meet again? I missed them.
@ 8:57 PM

HOLI!
Sunday, January 18, 2009
Oh that was such an emo post. (Referring to the previous one)
I shall update on my holiday activities soooon!!! Including how i spent my not-so-boring but not-very-interesting 17th birthday!
Oh dear. i'm 17?!?!?!
I didn't say anyth, so those pple who are slightly more matured than me....
@ 1:21 PM

Date-Up.
Friday, January 16, 2009
What happened PEIWEN!?!?
Despite being discipline and doing up small little notes to motivate myself, I still failed to live up to my goals. Different people have different expectations.
Looking at the bright side, I'm very happy with my Bio and Phy results. I would have to say that i've put in tons of effort in Bio (: But i shall give some stupid excuses of being complacent in terms of my disappointing language grades.
Many of my friends commented that I shouldn't be too upset over it as i've already done my best. Like what i've told Geraldine, there are different levels of 'hard work'. I guess my level is still not there yet.
However, i'm still happy for CEDAR! We'd produce the best results in 52 years! MSG of 9.0! That's
pretty
very cool! (and did i mention that my class's MSG is 7.6!! *Faints *)I'm so proud to tell everyone that. i've used a calculator and pressed the no. of pple that obtained 6,7,8 points....And the no. is REALLY really huge. I'm really happy for my friends who had done well! Cause they had put in loads of hard work too! (: (:
Oh wells, it's over. I managed to get over with it within a few days.
Now it's time to worry about posting. I'm into a game of risk.
THANK YOU,
YanJie, Siying, Mabel, Shengling, Shixuan, Aonan, zoey, Joanne, Krystal
Tenghui, Shan, Jan & Yvfynn, Farhana, Sharmilee, Beeyee, Mdm Jac, simin, chunshu, miss wee, lynna.
For asking about my results and well wishes. (And those who saw my pathetic and ugly state at the hall, thank you for comforting me)
THANK YOU,
Boonhui, Yanjie, SEOWYEE, BROTHER, shengling, aonan, Beeyee, Johnivan, geraldine, aonan, Jan & Yvfynn, simin.
For offering your help and giving me advices on my choices.
THANK YOU,
MFB Council Members,
for granting me the bursary and helping my family financially.
Jan&Yvfynn,
for your continual care and concern. I've enjoyed listening to all your advices and also the supper session at bedok that night!
Cedar SAC,
for granting me 4years of assistance, especially the Olevel fees and school textbooks.
CEDAR,
for being my 2nd home. For giving me so many opportunities to grow and that I'll never regret entering.
4Heroes,
for the 'stress atmosphere' that motivates one another to do well in our academics. My classmates, esp yj, sx, and my table partnerS, sl, iw, rq, bh. For making lessons enjoyable (as most of the time was spent laughing at ____).
my dedicated TEACHERS,
Mr Sng, Li Laoshi, Mrs Chia, Mrs Lim, Mr Yau, Ms Tan, Mr Chia. It proves why when i was a junior i was so jealous that sec4 always get the best teachers.
my FAMILY,
Mummy,daddy, gorgor. For not giving me stress during the Olevel period and always giving me the freedom to do what i like and make my own choices.
Lastly,
MYSELF.
For self-motivating and resisting to temptation. HAHA.
Oh wells, i've got nothing to add. Maybe i could prepare some speech for CNY to handle with all the 'similar' questions. Joey is funny, he said just write your results on a piece of paper and hang it around ur neck. So when ur relatives ask about it, just say: Neh, it's all written here. You can even include your choices of schools. I thought that was pretty creative.
Oh i think i have lots of cute friends. I had a very hard time thinking of the choices for my school. It's extreme tough when my first 2 choices are dependent and risky. As long as the COP decrease by 1, that's it man! And when i told my friends about my first choice, they keep telling me that i will surely get in, don't have to worry so much. Hmmm, partly bcoz they don't really understand the situatiion, but also bcoz they didn't want me to think too much abt it.
@ 11:28 PM

Mawai Eco Camp!
Monday, December 15, 2008
@ 12:14 AM

Missing In Action
Monday, November 17, 2008
GRADUATION PHOTOS (edited)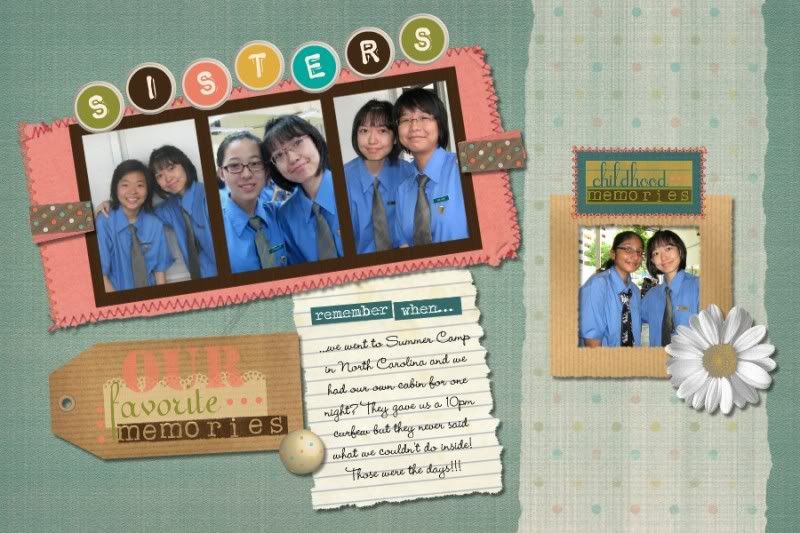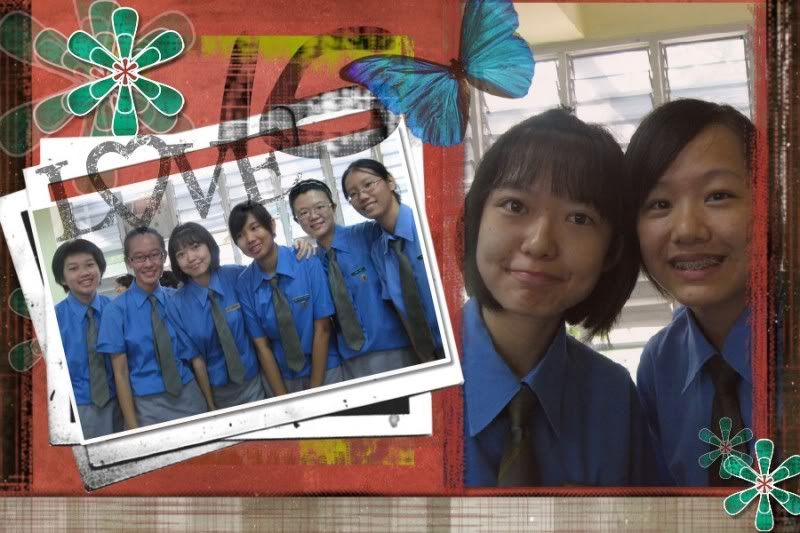 Sun tanning session anyone?
I've loads of things to blog.
Where should I start with......
@ 1:44 PM